Isobus
The interface of the JOSKIN control box, just like that of the automaton, can be replaced by the ISOBUS terminal that is already present in the tractor cabin. If there is none, the JOSKIN terminal can also be delivered. The aim is to ensure the communication between different tractors and the many implements (and vice versa) through a standardized language. This international standard is ever more used and allows a quick and easy connection ("plug & play") between various brands. One single control screen in the cabin replaces several ones: a direct way to high-tech agriculture!

At JOSKIN, the ISOBUS allows to centralize, for instance, the electro-hydraulic controls, pressure sensors, injectors, the flow proportional to the advancement speed, or the dynamic weighing system.

Moreover, the terminal is compatible with a GPS system for a precise guiding while spreading on the different parcels. Most tractor manufacturers are using this technology. Do not hesitate to consult us in case of doubt regarding the compatibility.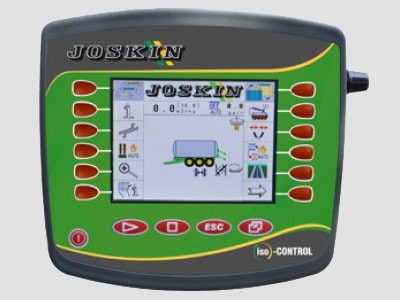 ISO CONTROL
• 5,6'' screen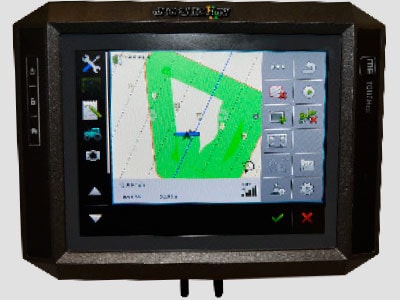 ISO CONTROL TOUCH 800
• 10,4'' screen
• Touch screen
• Multigraphic window
• Video input (option)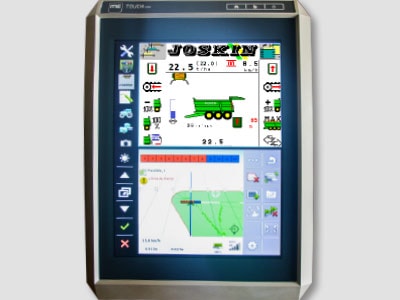 ISO CONTROL TOUCH 1200
• 12,1'' screen
• Double screen