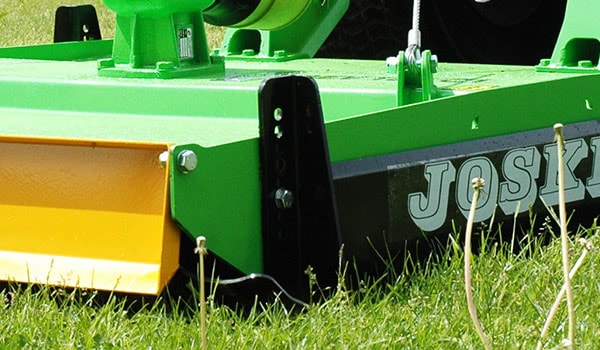 Thanks to the skids of the JOSKIN pasture toppers it is possible to set the cutting height in 6 different positions between 40 and 150mm (according to your own needs).
To that end, the supports of the skids are fitted with bolts. These wide skids make the machine stable and protect the vegetation while providing the machine with an outstanding carrying capacity.
All models of pasture toppers are standard fitted with fixing points for rear implements (back roll(s), galvanized rear aerator).