Advanced Technique
The steel processing knowledge and the material choice are essential. Special steel types with high tensile limit allow to reduce – or even remove – the crosspieces and side reinforcements. Vehicles are in this way lighter, stronger and benefit from clear and elegant lines. The steel sheets are processed by modern tools like a 8m laser cutting table, a 8.2 m folding press with digital control and automatic folding angle correction device (making sure the steel plate is evenly folded on the whole length), 8 m welding robots, etc.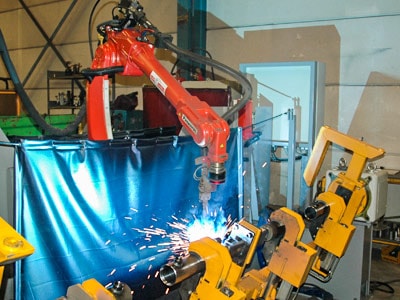 Welding robot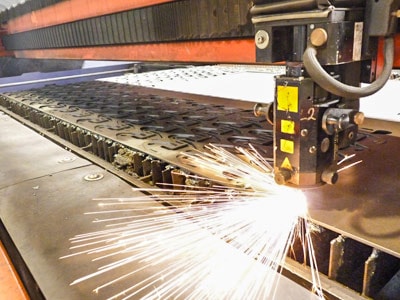 Laser cutting table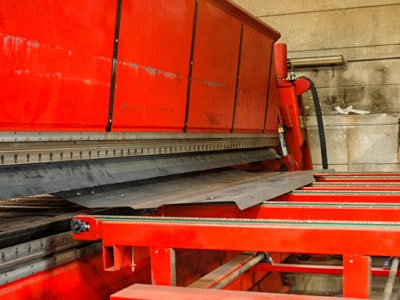 Press brake with digital control
Manufacturing the Spreaders
At JOSKIN, there is not one winning solution, but well as many as different requests; that is why each spreader is manufactured individually with standardized components.

During the manufacture, a special attention will be paid to your future machine. Just like all JOSKIN products, the muck spreaders benefit from an optimal surface treatment: cleaning by shot-blasting, Ester Epoxy finishing coating and thermal drying. Since JOSKIN galvanizes its machines in its factory, muck spreaders are galvanized too for a maximal protection against corrosive matters.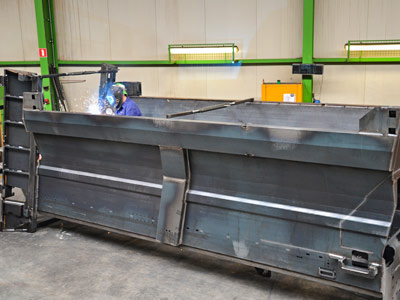 Manual welding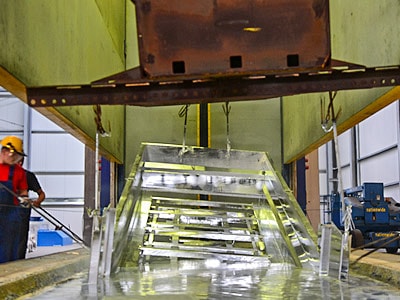 Hot galvanizing bath (inside and outside)
Made in joskin
The standardization offers possibilities to uniformize designs and to make more profitable production techniques. Modern and high quality spreading and transport technologies are made affordable to most customers.
All spreaders of the JOSKIN range have a large standard equipment:
• beaters with folded spirals for intense splitting and a large spreading width;
• drive shaft and reinforced P.T.O.-shaft;
• control of the moving floor drive by regulator with constant pressure;
• moving floor with shipping chain with grade 80 (the highest grade in traction chains currently existing);
• easy to reach floor tensioner located outside the body and compensation spring for the adjustment;
• hitching suspension with parabolic leaves (hydraulic suspension on Tandem model).
These pieces make JOSKIN muck spreaders very easy to use and ensure a better working comfort to the users.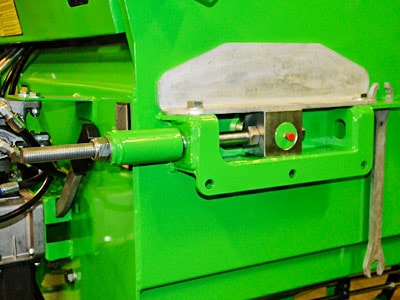 Floor tensioner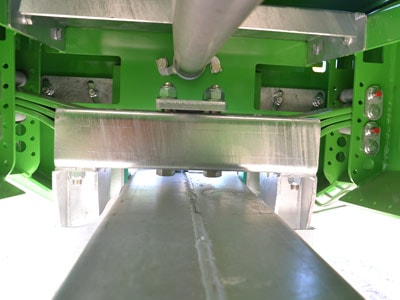 Hitching suspension with parabolic leaves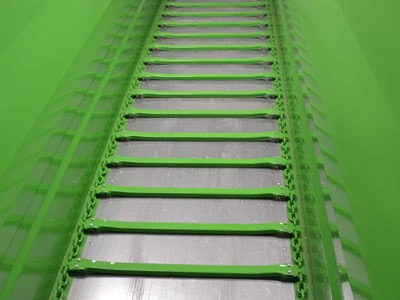 Shipping chains - bolted moving floor