Manufacture of the rear implements
Computer-aided design

The conception of spreading tools is entirely computerized. The three-dimensional drawing of the components is carried out by the Pro-Engineer software. With this software, the JOSKIN development team can view the part drawings from all angles before starting the production.
From the very beginning of the project, the design is linked to the SAP global management programme: the designers directly integrate the new parts lists to the central configurator. As a result, the new concept immediately comes within the continuous development process.
This integrated architecture allows to standardize the production as much as possible and to rationalize the components, leading to a higher manufacturing precision and production flexibility.
Manufacturing the chassis of spreading tools

The frame is manufactured in accordance with the strict standards of the JOSKIN production. The automated machine tools used in our factories ensure an unmatched precision. The digital cutting lasers and saws cut the steel sections and steel sheets. Digital control lathes, machining centres, press brakes, for instance, are fully automated machines that limit the risks of errors.
The unbroken welding is carried out by robots, which allows to avoid splashes.
The hot-dip galvanization guarantees the long life span of the JOSKIN material.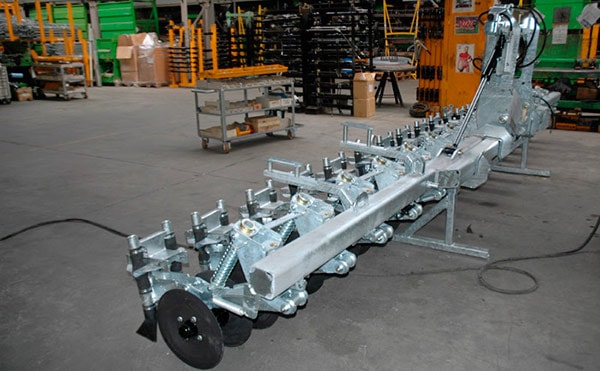 Assembly of the spreading implements

The injectors and booms are assembled individually on a stationary place. First, the different parts of the injection or spreading elements, as well as the macerator(s), are assembled to be then mounted on the frame of the machine.
After that, the final touches are made. The implement is then tested and mounted on the slurry tanker so that final checks can be carried out.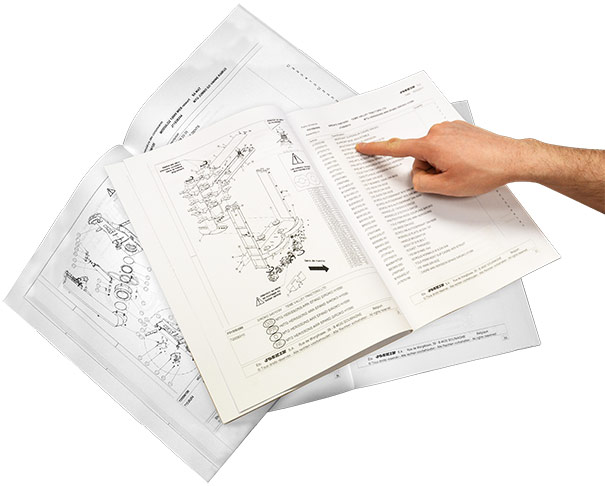 Completely individualized parts book

The most obvious expression of the computer-aided management of the integrated JOSKIN production is the individualized parts book JOSKIN delivers with each spreading tool. This book includes the drawings and references of the components mounted on the vehicle, with the exclusion of any other part. In this way, many mistakes can be avoided when ordering spare parts - even years later.