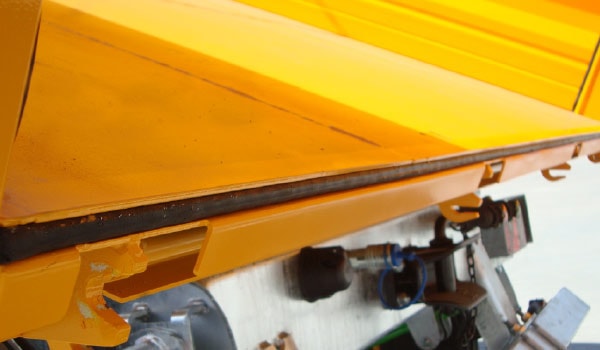 Strong and Tight Bodies

Dropside tipping trailers are standard manufactured in the same special high tensile steel as the one used to manufacture road transport vehicles. It is the best guarantee of solidity for a relatively low weight. The bottom plate is 4 mm thick. The drop sides have a structure with closed profiled tubes, which allows to increase the resistance to pressure of the walls and give a fluid and modern design to the machine.

In order to ensure a longer life span, the chassis of the JOSKIN tipping trailers with drop sides, except the one of the Trans-EX, are completely hot dip galvanized.

The tipping trailers with drop sides are standard fitted with highly resistant synthetic rubber seals all around the body allowing a perfect tightness of the tipping trailer, even with small grains or products like rapeseed.