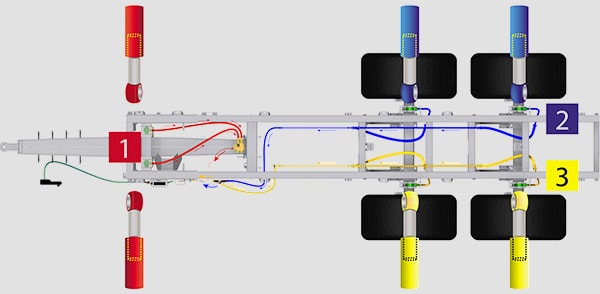 Dynamic Weighing System on hydraulic suspension

Vehicles fitted with a hydraulic hitching suspension and a hydraulic running gear can be fitted with this device.

Two pressure sensors located on the hydraulic running gear circuit, as well as one on the hitching suspension, are connected to a computer on the running gear.

These sensors send cable signals so that the weight can be displayed on a screen in the tractor cabin. Another screen can be installed on a loader or on the vehicle in order to see the load weight at any time.

This system is also compatible with Isobus and can be controlled through the Isobus terminal that replaces in this case the separate screen. It is available on tipping trailers, muck and slurry spreaders, multi-purpose and silage trailers.