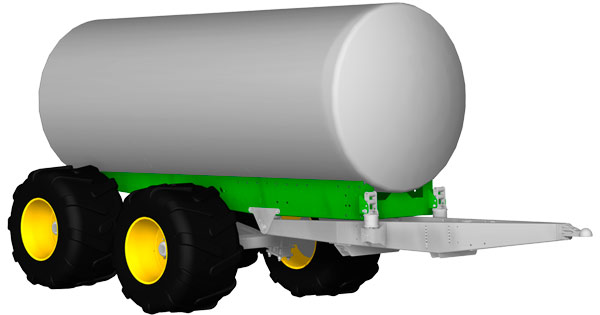 These models have a monocoque supporting structure, which means that the tank is welded to a so-called "integral" cradle on its whole length and width.
It is the case for the Alpina2, Modulo2, Delta2, Tetrax2, Volumetra and Tetraliner.
While keeping an integrated linkage, the integrated self-supporting tubular structure is designed to reduce the total weight as much as possible. It is furthermore suited to all spreading techniques. Finally, self-supporting vehicles can be fitted with the option "tank buttresses" that reinforces it over its whole height in such a way that the rear implement weight strains are transferred on the whole vehicle.
Spreading booms up to 18 m can be hitched to them, just like the Multi-Action injectors, the Solodisc injectors up to 6m wide and the arable injectors with up to 13 tines.