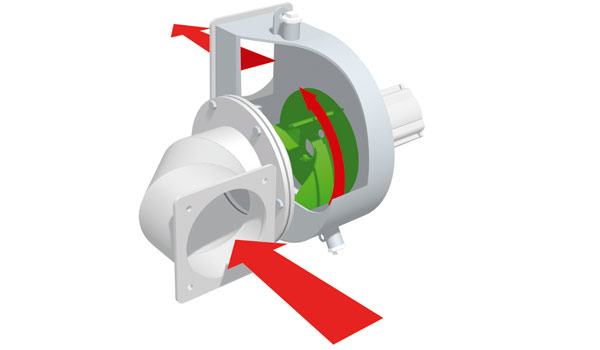 The turbo-filler makes it possible to pump and push a bigger volume faster and without burdening the pump.
In combination with a vacuum pump, it allows to better fill the spreaders and to accelerate the filling process.
Besides being sucked by the vacuum pump, slurry is also "pushed" into the tank. However, the volume of the sucked up slurry is higher. Indeed, it is possible to pump with a lower vacuum level thanks to the turbine. As a result, the slurry will expand to a lesser extent (natural property of slurry) and create less foam.
As a consequence, the sucked volume is very close from the one at rest for a better filling level.