Level gauge
When using an injector, the operator will not be able to keep an eye on the slurry flowing out of the tanker. This is the reason why JOSKIN decided, as a forerunner, to equip all its slurry tankers with a level gauge.

The standard half-circular indicator(s) of your JOSKIN tanker can be replaced by one of the following options: the Ø 150 mm transparent communicating gauge (Ø 6"), the level float gauge and the 8 x 30 cm oblong indicator(s) that can be mounted where you wish on the tank.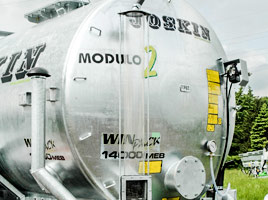 Ø 150 mm transparent communicating gauge
Oblong indicators (8 x 30 cm)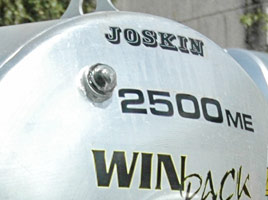 2" half-circular indicator
Level float gauge
Manholes
The tank of a slurry spreader has to be cleaned regularly. JOSKIN proposes several solutions to reach the tank, notably from its top, especially when a spreading is mounted at the back of the tanker.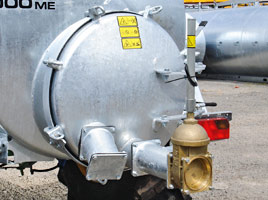 Manhole on hinge (Ø 850 mm) (on Modulo2 without buttresses)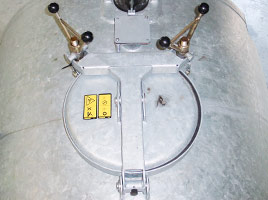 Upper manhole (Ø 600 mm) on hinge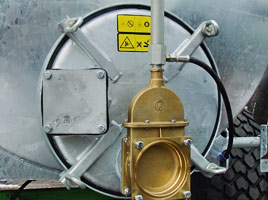 Standard manhole (Ø 600 mm)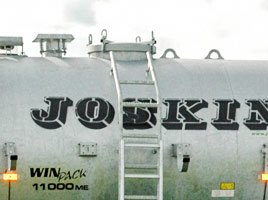 Upper manhole (Ø 600 mm)
Pre-equipement: just in case...
In its programme, JOSKIN also proposes a wide array of pieces of pre-equipment making it possible to postpone the choice of different rear implements and accessories as the filling arm or boom, the hydraulic upper door, the tank mixer, etc. The series production and the spare parts book will always allow you to complete your machine in the future.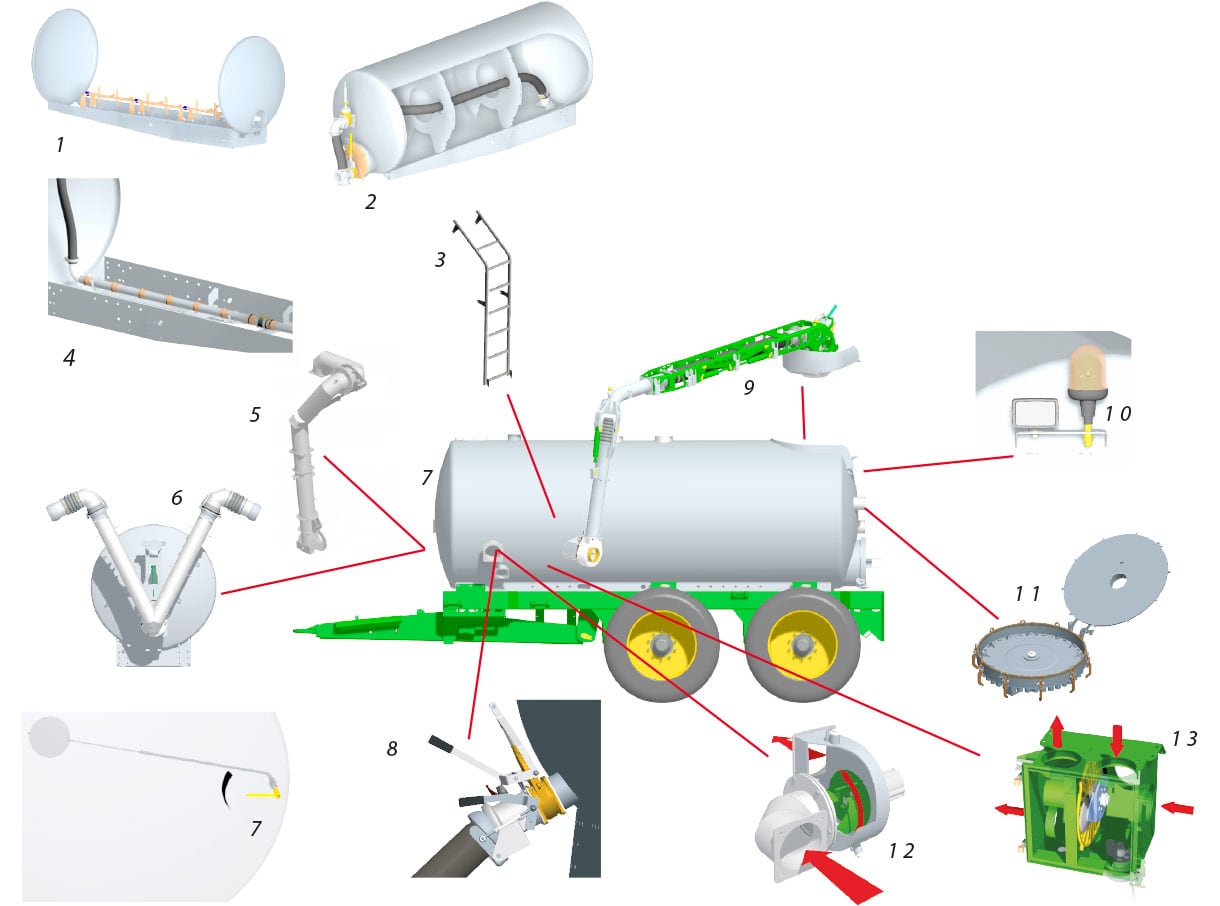 1. Hydraulic mixer
2. Special "mountain" emptying system
3. Outer ladder
4. Air mixer
5. Articulated hydraulic arm
6. Not built-in front Jumbo
7. Level gauge with float
8. Suction valve
9. Dorsal boom
10. Flashing beacon/working light
11. Macerator feeding
12. Turbo-filler on the left
13. Simple-cut chopper