Concept
The JOSKIN programme of slurry spreaders includes 9 ranges with no less than 75 models in total. More than 1,200 options are available to elaborate your slurry tanker!

JOSKIN can in this way fit your machine as you wish. It is however not a prototype but an assembly of standardized components, that is to say components that are produced in series, mounted several times on vehicles and practically tested. From JOSKIN's long experience results a technically intelligent vehicle meeting your needs. This standardization guarantees irreproachable services and spare parts supply.
Advanced Technique
The steel processing knowledge and the material choice are essential. Special steel types with high tensile limit allow to reduce – or even remove – the crosspieces and side reinforcements. Vehicles are in this way lighter, stronger and benefit from clear and elegant lines. The steel sheets are processed by modern tools like a 8m laser cutting table, a 8.2 m folding press with digital control and automatic folding angle correction device (making sure the steel plate is evenly folded on the whole length), 8 m welding robots, etc.
Welding robot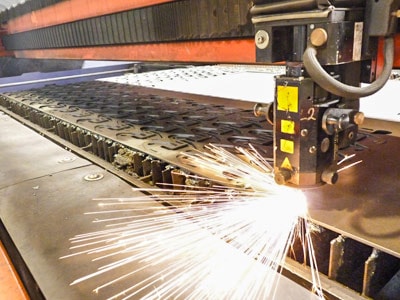 Laser cutting table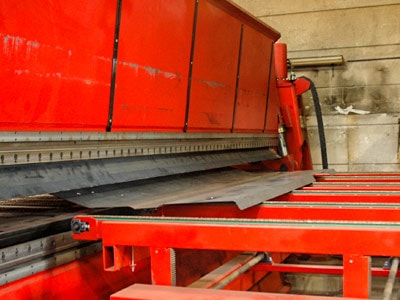 Press brake with digital control
Tanks Manufacturing
At JOSKIN, there is not one winning solution, but well one solution to any request. That is why each tanker is manufactured independently on the basis of standardized components.

Thanks to the multiple offered solutions, you will be able to make the choice that will meet your expectations. According to your preferences, your tank is configured on the computer before being carefully manufactured in different stages. Since more than 35,000 tankers were manufactured in our workshops, you benefit from the strongest experience and from a unique and recognized know-how.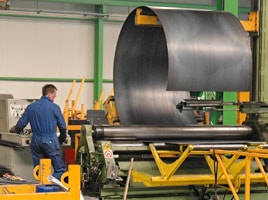 Bending the steel sheet (bending machine with digital control)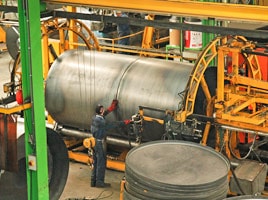 Assembling the tank sections and front and rear walls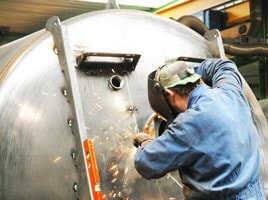 Hand welding of accessories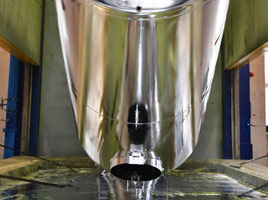 Hot galvanizing bath (inside and outside)