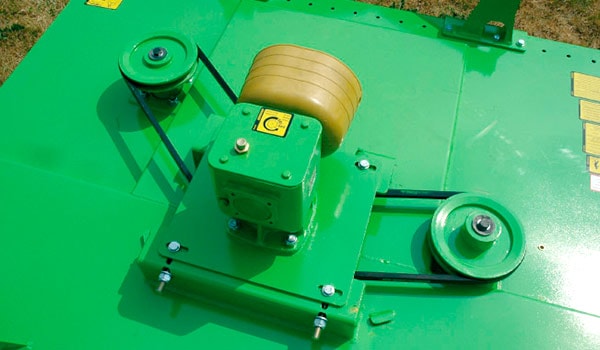 The machine is driven at 540 or 1000 rpm according to the model.
All transmission parts of the pasture toppers (at least 2 rotors) are protected by a bolted cap (TR/180/C2) or a hinged cap (other models).
It is worth noting that all JOSKIN pasture toppers and choppers have been designed in order to largely prevent water or impurities from seeping into the chassis. The whole structure has been significantly aerated so that there is no water left in the cavities, which makes the cleaning operations easier.