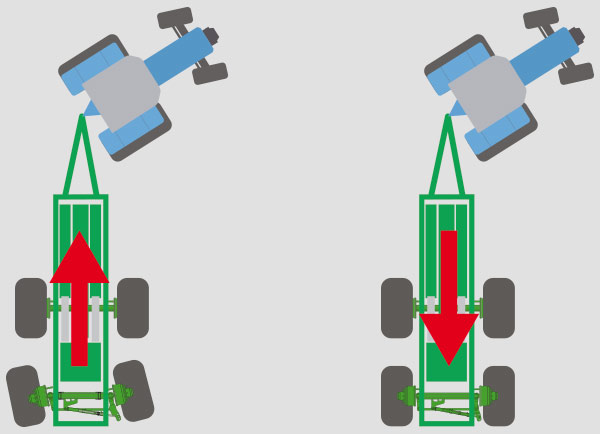 Free steering axle (50% steering)

Free (left) / Locked (right)

The free steering axle follows the direction determined by the tractor. The oscillation range is +/- 15° depending on the tyre size.

To drive on the road (> 15 km/h) or reverse, an hydraulic device ensures a powerful locking and a perfect alignment of the rear axle with the front axle, which thereby ensures the safety of the carriage. A shock-absorber stands for the stability of the free steering axle by preventing significant vibrations.